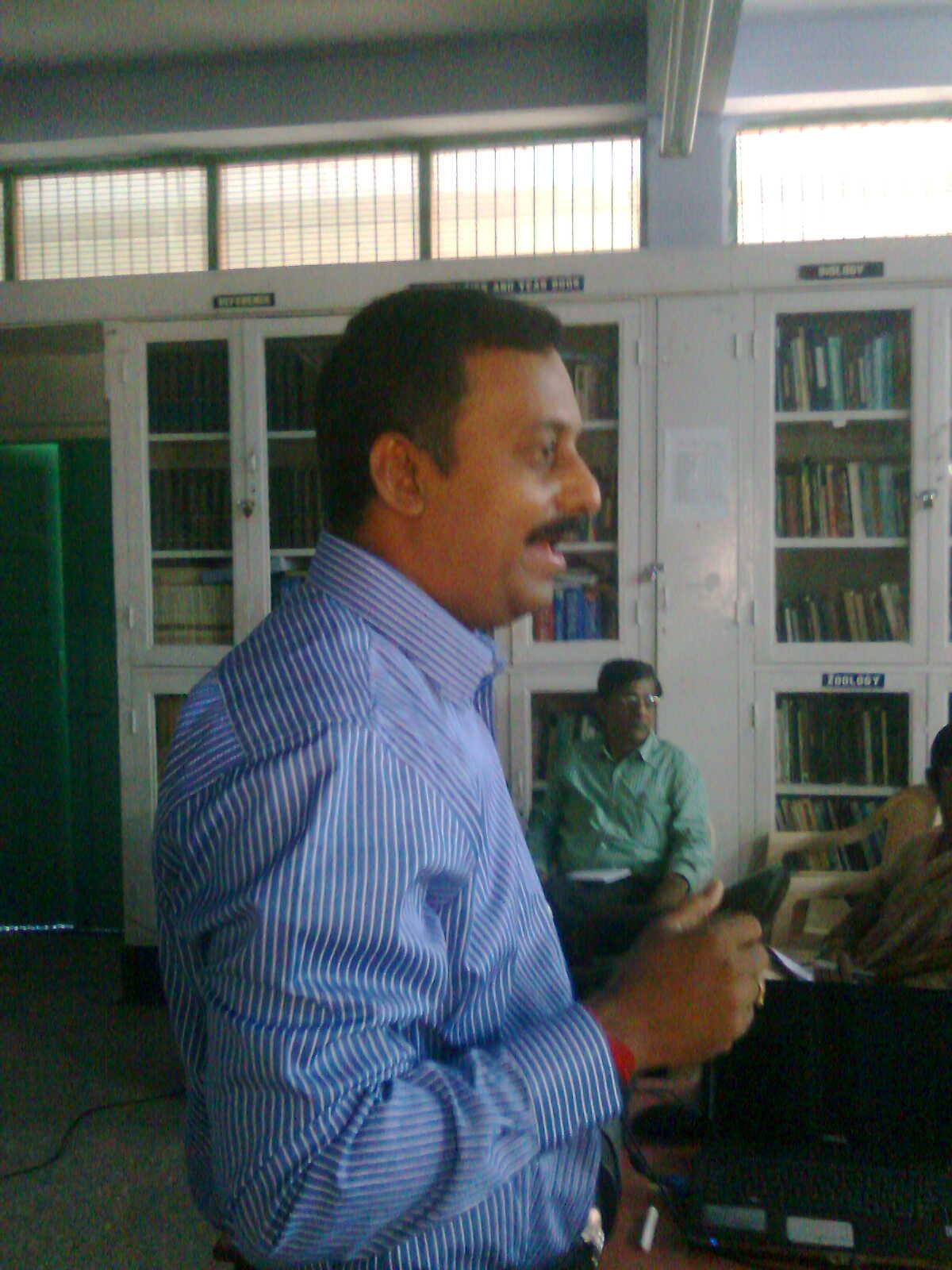 Prof. Vipinendra from Anna University conducted workshop on 5.6.2012.
The two hour session was based on the topic "stress management and behavioral aspects of children and their remedies". He introduced different motivation techniques which a teacher should introduce in her classroom to make her teaching lively and interesting. The resource person conducted different games for teachers which really boasted us and transformed us into a new individual.
The session had video clippings of different people who achieved many things in their life in-spite of being physically challenged. Teachers were moved after watching those videos and we learnt the way they motivated themselves to achieve happiness in their lives.
The workshop had an impact in all the teacher's mind and totally energized us and to start this academic year with full confidence to achieve a lot in our career.